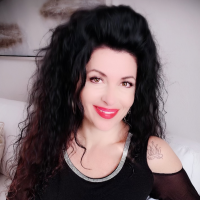 Lali A. Love
Thrillers, Supernatural Suspense, Fantasy, Teen & Young Adult
Profession

Author, Business Transformation Architect
Lali A. Love is an award-winning author and Amazon Best Seller of visionary fantasy and metaphysical thrillers. She has received a Global e-Book Gold Award, the Book of Excellence Award, Elite Choice Gold Award, The Queer Indie Youth Lit Award, Global Book Award, and the International Reader's Favorite Bronze Award for quality and powerful storytelling.

Lali aspires to write stimulating, thought-provoking, and relevant character-based novels that relate to modern day issues and invoke an emotional response in her readers. She has researched and studied epistemology and metaphysics to further her understanding of the Universal Laws of Energy. As an intuitive, alchemist, and energy healer, Lali has been called to embody the light, anchored in love, kindness, and gratitude, to help uplift humanity.
Video
Lali A. Love Poetry - Synchronicity
Knowledge is of no value unless you put it into practice.
Anton Chekhov